Arabian Business revealed picks for the 100 most powerful Arab Women. Mark (248am blog) posted about the top Kuwaiti women and I think it is important so I am re-posting.
I find it (how do I put this) uncomfortable, however, that so many of the women were picked because they were film and music stars. While I find their careers "influential", I don't know if I would place an importance on acting and singing unless it is making a positive change somehow either socially or politically. It is like saying that Britney Spears should be among the US' most powerful women.
Anyhooser, here is Mark's post (and thank you for formatting it so well!)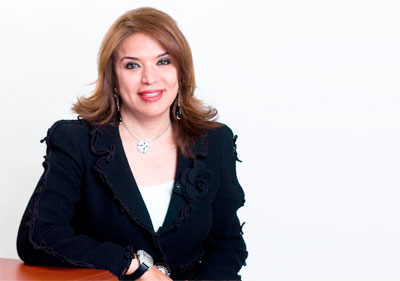 Arabian Business released their "100 most powerful Arab women 2013″ list and 11 Kuwaiti women made the top 100. This year the most powerful Kuwaiti women was Suad Al Humaidi who came in at number 10. Compared to last year, 13 Kuwaiti women made it to the list in 2012 with the most powerful being Sheikha Al Bahar at number 8. Below is the current ranking of all the powerful Kuwaiti women who made the top 100.
10 – Suad Al Humaidi
16 – Sheikha Hessa Bint Saad Abdullah Salem Al Sabah
21 – Sheikha Al Bahar (pictured above)
34 – Maha Al Ghunaim
44 – Donna Sultan
55 – Rola Dashti
58 – Sara Akbar
63 – Maha Hussain
78 – Riham Fouad Al Ghanim
88 – Ghosson Al Khaled
94 – Faten Al Naqeeb
For the full list and article, visit the Arabian Business website [Here]